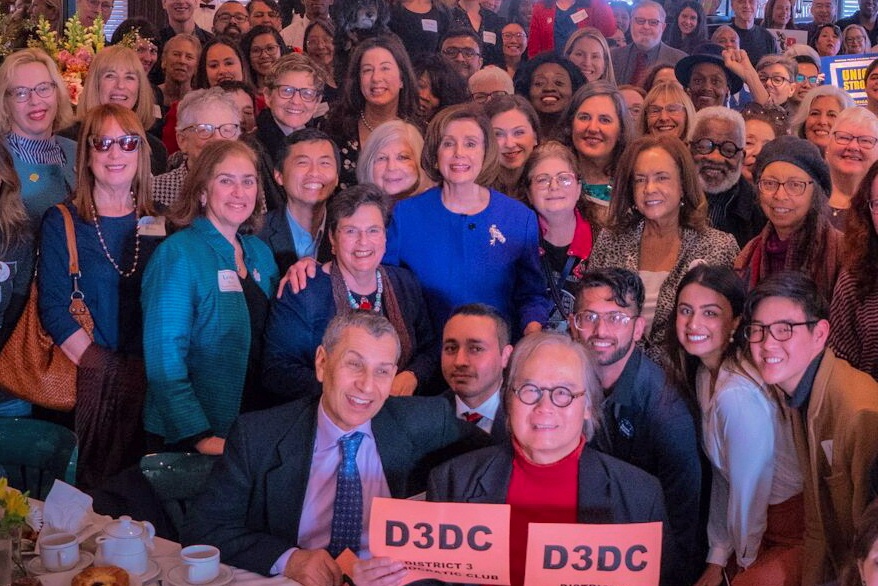 The District 3 Democratic Club (D3DC) was founded in 1999 by a group of progressive Democrats with the mission to:
Support the Democratic Party and its goals
Hold forums with public figures on community issues
Endorse and support Democratic candidates and ballot measures
Register voters and Get Out The Vote
Publish information to assist voters and political analysts
WHO: Elected leaders speaking at D3DC meetings and events have included House Speaker Nancy Pelosi, U.S. Senator Barbara Boxer, State Senators Mark Leno and Leland Yee, Hon. Carole Migden, Assemblymember Tom Ammiano, District 3 Supervisor and Board President David Chiu, SF Democratic Party Chair Aaron Peskin, numerous members of the Board of Supervisors, and Public Defender Jeff Adachi.
WHAT: D3DC hosts public debate forums with expert guest panelists from all sides of current political issues. We have registered thousands of voters and actively work on behalf of District 3, San Francisco, State and Federal ballot measures and candidates. D3DC hosts fundraisers and volunteers for endorsed candidates. Candidates, propositions and charter amendments are presented, discussed and vetted at our monthly meetings. D3DC also holds various social functions including our Annual Holiday Party.
WHERE: District 3 includes Chinatown, North Beach, Telegraph Hill, Golden Gateway, Financial District, Nob Hill, Russian Hill, Polk Gulch and Fisherman's Wharf. View the District 3 map. We also welcome non-resident Democrats as non-voting members.
Read our By-Laws.